Best Top 10 Diljit Dosanjh Songs Albums Debut DOB Age Height Weight Net worth 
Diljit Dosanjh the rock star of Punjab needs no further introduction. Whether it is getting into pubs or taking the "Patiala peg" he has done it all. This young singer has become the heart throb of Punjab pretty early in his career. His songs are topping the charts in radio stations. He is also known for is acting skills being the face of many films including "Sardaar Ji" and "Jatt & Juliet".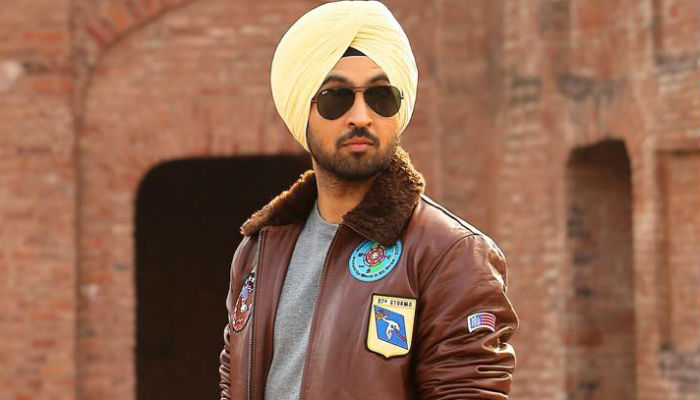 Diljit Dosanjh Career Information (Genres, Working Year, First/ Latest Album & Release Date, Official Site):
| | | |
| --- | --- | --- |
| 1 | Singer Name | Diljit Dosanjh |
| 2 | Presenting | 2000–present |
| 3 | Genres | Punjabi |
| 4 | Language | Punjabi |
| 5 | Instrument | Vocal |
| 6 | Occupation | Singer, Actor |
| 7 | First film | Mel Karade Rabba |
| 8 | Release Date | 2010 |
| 9 | First  Album | Ishwq da uda ada |
| 10 | Producer | Finetone Cassettes |
| 11 | Release Date | 2000 |
| 12 | Net Worth | $16 Million |
| 13 | Official Website | NA |
His first album called "Ishq Da Uda Ada" was released in 2000 and since then he has never looked back. Ever since then he has been constantly experimenting with his music style. In fact, his tunes and styles have been a point of criticism among music enthusiasts. He is the winner of several PTC Punjab Music Awards. Recently he has also made his Bollywood entry with the latest hit from the movie "Singh is Bling", called "Tung Tung Baje"
Diljit Dosanjh Personal Information (Real/Birth Name, dob, Zodiac Sign, Hair/Eye Color, Height, Body Size )
| | | |
| --- | --- | --- |
| 1.      | Real Name/ Birth Name | Diljit |
| 2.      | Famous Name/ Nick Name | Diljit Dosanjh |
| 3.      | DOB | 06/01/1984 |
| 4.      | Birth Place | Punjab India |
| 5.      | Age | 32 |
| 6.      | zodiac sign | Capricorn |
| 7.      | Hair Color | Black |
| 8.      | Eye Color | Black |
| 9.      | Height | 1.78m |
| 10.                        | Weight | 68Kg |
| 11.                        | Body Size | Chest=39.5, Biceps= 13.5, Waist= 33.5 |
He is also known for giving solo hits with Badhshah and Yo Yo Honey Singh with songs like "Proper Patola" and "Goliyan". Top 10 of his all time hits are:
Top 10 Diljit Dosanjh Songs & Description 
Kharku
Whenever this song plays, people just want to get up and dance. Diljit Dosanjh has won the PTC Punjabi Music Awards for the "Best Bhangra Song of the Year" for this song. For this Album he has also got many other awards in 2013. It was one of his most successful albums.
Proper Patola ft. Badshah
As already mentioned, this song got him a lot of attention. This is one of the songs which smashed all records all over the country. The song which features Badshah won the "Most Popular Song of the Year" and he also won the awards for "Best Pop Vocalist Male" for this very song.
The Next Level
With this song winning the Best Folk Pop Album of the year award, Diljit Dosanjh's successful fate was pretty much sealed in the year 2011.
Patiala Peg
2015 was a very successful year for Diljit Dosanjh as he not only got local but also worldwide acclaim. His song Patiala Peg won "Best Single World" award in the Brit Asia TV World Music Awards. The song also won the Best Make Act award. Patiala Peg is the favorite of many among his listeners.
Happy Birthday
Diljit Dosanjh can even sing a "Happy Birthday" song and smash the music records. This very song had won the "Most Popular Song of the Year" award in 2015. The song is among the top ones and ruled the charts for several weeks. Famous Bollywood Actress Surveen Chawla featured opposite the actor in this song.
Swaah Banke
As we already told you, Diljit really experiments with his music. The tune of Swaah Banke is really different from all his other songs. It is light and very emotional. The tunes were strong enough to touch the jury as he managed to bag the "Listeners' Choice Film Song of the Year" in the Mirchi Music Awards for this very song in 2015. The song is a touching one and features the famous Kirron Kher.
Goliyan ft. Yo Yo Honey Singh
Goliyan is one of the most known songs of the singer. He joined hands with the popular Yo Yo Honey Singh to sing this one. This song from the album International Villager features the singer with Yo Yo Honey Singh. The duo can be seen to sizzle in the song together.
Miss Lonely Ft. Ikka
Miss Lonely is a Punjabi song based on western rhythm. It is pretty unique from the other songs that Diljit has done. Released in 2012, this song quickly picked up in the charts. Diljit Dosanjh's Miss Lonely song has a little bit of Punjabi rap in it too.
5 Taara
Released in 2015 – the 5 Taara is a song in which we see Diljit Dosanjh as a performer as well as a singer. In this single, Dosanjh has tried a fusion with the Desi and International styles. The rhythm of the music is also one which you don't hear quite often. All in all, this is a song which all kinds of listeners have appreciated.
Nachdi De ft. Miss Pooja
This is one song much played in all celebrations and weddings. Featuring Miss Pooja, this song is catchy and rhythmic.
List Of Best Top 10 Diljit Dosanjh's  Songs
| | | |
| --- | --- | --- |
| Year | Name of the Hits | Notes about the Song |
| 2013 | Kharku | Best Bhangra Song of the Year |
| 2013 | Proper Patola ft. Badhsah | Most Popular Song of the Year |
| 2010 | The Next Level | Best Folk Pop Album of the Year |
| 2015 | Patiala Peg | Best Single World |
| 2015 | Happy Birthday | Most Popular Song of the Year |
| 2015 | Swaah Banke | Listeners' Choice Film Song of the Year |
| 2011 | Goliyan ft. Yo Yo Honey Singh | Chart Topper |
| 2012 | Miss Lonely Ft. Ikka | Peppy Number |
| 2015 | 5 Taara | Fresh rhythm |
| 2009 | Nachdi De ft. Miss Pooja | Very catchy |
 Other Articles