Best Top 10 Christina Aguilera Songs
A native of Staten Island Christina Aguilera has been a popular figure in the pop music world for years. Her career started out in the 1990s when she appeared on a new edition of the Mickey Mouse Club program. She was one of the show's stars and this eventually led to her releasing her first singles in 1999. Over the years she has released a number of albums and has especially tried going into many different directions with her music. She even released a two-disc album of her singing various songs in the style of standards and also an album of Spanish-language music. She had some struggles in the early 2010s first from her debut film Burlesque flopping and then from how she appeared to forget some words while singing the national anthem at the Super Bowl. However, she has gotten back in the saddle as a judge on the reality show the Voice and even with a recurring role on the hit series Nashville. She also has performed on songs by Pitbull and A Great Big World.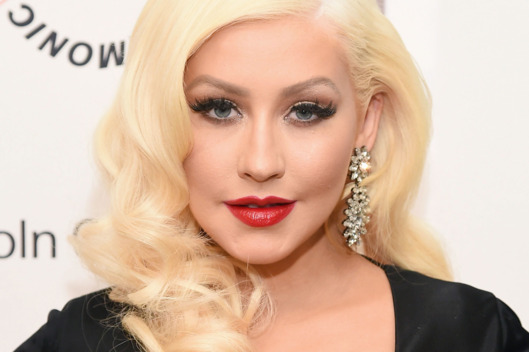 Christina Aguilera continues to be a big name in the world of popular music. Here's a look at her ten best songs:
In 2001, Aguilera covered this song with Pink, Mya and Lil' Kim for the soundtrack to the movie Moulin Rouge. The band's updated version of this Labelle classic has a flashy style that certainly brings out the beauty and atmosphere of the famed Parisian club.
Aguilera's vocals are what make this particular song stand out. Co-written by Aguilera and Mark Ronson, this song is a strong power ballad about the hurt that can come about after losing a loved one. The heartbreak in the song is definitely easy to hear in this song.
Aguilera's positivity is clearly easy to hear in this song. Written by longtime writing partner Linda Perry, Beautiful is a song about self-respect that has especially become an anthem in the LGBT community. The song's message is one that continues to reverberate to this day.
This 1999 song is the one that got the ball rolling. This teen pop classic is about anxieties that teens often have and focuses heavily on how it's up to a true love to set a woman free and let her be herself.
This song has a modern jazz style to it that is all about sexiness and making love with someone who is truly sweet. The charm to this song is infectious but it's the music video to the song that is especially entertaining. The video features plenty of tributes to some icons of sexiness from the mid-twentieth century like Rita Hayworth, Betty Grable and the Pointer Sisters.
This son, which features an appearance by Redman, has a style so sexual that it has actually been banned from radio and television stations in Thailand. The song is about getting out there and making love to someone special. The music video that features a bit of foxy boxing is especially appealing and memorable.
This was Aguilera's first solo song as she was seventeen years old when she recorded it. This song focuses on how no one can truly be perfect but the key thing in life is to be yourself above all else. This is a great song that can be especially influential to anyone looking to move forward in life.
Another of Aguilera's first big hits, her vocals on this one has reminded a number of people of Mariah Carey's singing style. The song is all about what women want out of men and how they are focused more on men who will love them back and care for them above all else.
Inspired by the Hunger Games series of novels, this song was recorded for the soundtrack of one of the films based on that series. The song is a power ballad about perseverance and moving forward even when times get tough. The dynamic production, which was handled by co-writer Ryan Tedder, creates a strong sound that reminds people of the power of everyday people.
This last song is one that highlights Aguilera's desire to move forward and to be brave. The song is about a woman who thanks a man who did bad to her for making her a more powerful person from an emotional perspective. The song, which was heavily inspired by Guns n' Roses' November Rain, has a strong rock sound to it.
List of Best Top 10 Christina Aguilera Songs
| | | |
| --- | --- | --- |
| Songs | Album | Year of release |
| Lady Marmalade | Moulin Rouge Soundtrack | 2001 |
| Hurt | Back to Basics | 2006 |
| Beautiful | Stripped | 2002 |
| Genie in a Bottle | Christina Aguilera | 1999 |
| Candyman | Back to Basics | 2006 |
| Dirrty | Stripped | 2002 |
| Reflection | Mulan Soundtrack | 1998 |
| What a Girl Wants | Christina Aguilera | 1999 |
| We Remain | The Hunger Games: Catching Fire Soundtrack | 2013 |
| Fighter | Stripped | 2002 |
Other Articles