Best top 10 Mother's Day Songs | Best Songs for Mother
Mothers are special. The songs dedicated to them have to be equally special. Thankfully Bollywood has given us a few songs that can truly live up to Mother's day. One of the things to notice here is that some of these songs have lived way beyond their decade and time.
There was a time during the 70s and 80s when mothers had played a major role in movies. Dialogues like "mere paas maa hai" (I have mother with me) are remembered even now. Then there were movies like Mother India where the entire character was centered on motherhood and its roles. Therefore some of the best songs can be found in that era.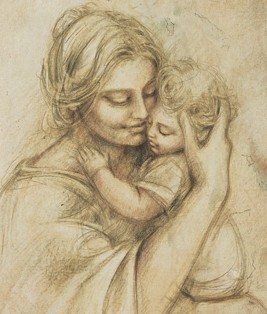 Then came the 00s and during this time the movies once again began to be experimented with and we found certain exceptions in the theatres that told the tale between a mother and child. Hence many songs in this era revolved around this special bond. Out of these, there are some songs that can definitely be placed among top 10.
If you ask us, these songs are incomparable and it doesn't matter what number they are on the list, they stand in their own right –
Best top 10 Mother's Day Songs | Best Songs for Mother
Chunar

This is not a very happy song. The song is sentimental at best. It takes you into the deepest emotions that you feel for your mother and will let you give voice and tune to it. It is for when you really miss your mother – as the actor does in the film.
Meri maa

This song is solely dedicated to the sacrifice your mother has made for you. This song also reminisces about the different things your mother ever did for you whenever you were sad. It is a hard hitting song and will definitely move your mom to tears if you sing this to her.
Maa ka phone aya

Unlike the other two songs, this song is a fun one. It tells you about the time your mom calls you – if you are someone whose mom keeps calling them out of worry you might relate to this song. It is a funny take on the mother – daughter relationship.
Maa da Ladla

Maa da Ladla is a song that is for the times when your mom thinks that you are gay. The song in the movie takes place from the mom's perspective and during the sequence the mother thinks that her son has chosen to marry a boy instead of a girl. Hence the lyrics.
Janam Janam

This song, just like this movie is made in a very 80s style. Therefore you get the same essence of the songs of that era. Janam Janam tells the tale of the mother and son and how grateful he is to have her in his life.
Pyaari maa

Pyaari Maa is a song from a heartwarming film. Hence the song had to be made with the same sentimental tone too. Although this song is not melancholic, but it is the perfect song to be sung to your mother on mother's day. It has its own sweet notes and beautiful tones.
Maa

The song begins with a child undergoing separation from his mother. It tells the tale of a child and her mother and the separation affects the two. It is definitely one of the most hard-hitting songs about mother and child. The song will move you to tears whenever you hear it.
Sone De maa
Sone De maa is a song that will tell you about the different things you have to go through as a child and your mother is always there to comfort you. The song tells how whenever you are tired as a child you always find solace in the arms of your mother.
Luka Chhupi

Right now you saw songs from the point of view of the child – this song tells you about it from the mother's point of view. The mother asks the child to come home soon as it is evening already and she is worried. It is a classic.
Tu Kitni Achi hai
Tu Kitni Achi Hai is all about praising the mother. The song is solely telling your mom how good she is and making her feel special.
Best top 10 Mother's Day Songs | Best Songs for Mother, Movie Name, Singer Name, Lyricist, Producer, Release Date
Sn
Name
Album
Singer
Lyricist
Producer
Date
1
Chunar
ABCD 2
Arijit Singh
Mayur Puri
Siddharth Roy Kapoor
2015
2
Meri Maa
Yaariyan
Anupam Amod and KK
Irshad Kamil
Indian Pigeon
Bhushan Kumar
2014
3
Maa ka phone aya
Khoobsurat
Priya Panchal
Amitabh Verma, Sneha Khanwalkar
Rhea Kapoor
Anil Kapoor
Siddharth Roy Kapoor
2014
4
Maa da ladla
Dostana
Master Saleem
Kumaar
Hiroo Yash Johar & Karan Johar
2014
5
Janam Janam
Phata Poster Nikla Hero
Atif Aslam
Irshad Kamil
Ramesh S. Taurani
2013
6
Pyaari Maa
Dasvidaniya
Kailash Kher
Kailash Kher
Sikhya Entertainment
2012
7
Maa
Taare Zameen Par
Shankar Mahadevan
Prasoon Joshi
Amir Khan
2007
8
Sone de maa
Shootout at Lokhandvala
Dr. Palash Sen
Dr. Palash Sen, Deekshant Sherawat
Balaji Telefilms
2007
9
Luka Chhupi
Rang De Basanti
Lata Mangeshkar
AR Rahman
Rakeysh Omprakash Mehra
Ronnie Screwvala
2006
10
Tu kitni achi hai
Raja aur Runk
Lata Mangeshkar
Anand Bakshi
LV Prasad
1968
Other :