Best Top 10 Latest Dancing Songs
So you have a party at your house? You must know which the best dancing songs are that are going around these days. In case you have been out of the game for a while, we are here to tell you which are the best dancing songs now.
These songs are absolutely latest and are sure to bring your invites on the dance floor. No matter what the occasion, you can be sure to play these songs and make sure that your guests never leave the dance floor. So without further ado, check out these songs that you must play: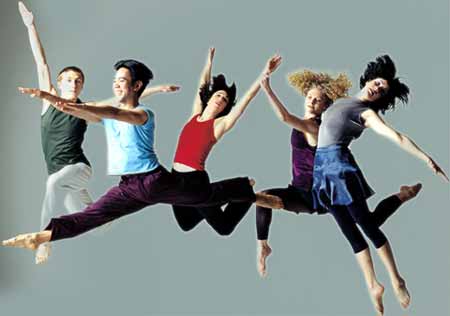 Best Top 10 latest Dancing Songs
Abhi Toh Party Shuru Hui Hai:
This is a song by Badshah – the rapper. The song has been featured on Sonam Kapoor and is a hit in the clubs and parties. You want this on your list because it will immediately get you dancing. The quality of the song is very upbeat.
London Thumakda:
Who doesn't want to shake their legs to London Thumakda? This is probably one of the songs that are longest running in the danceable section. Whenever this song comes up, you will feel like kicking your heels for sure. This is why this song is on our top 10 list.
Kar Gayi Chull:
Kapoor & Sons was a good album with a variety of songs. However this is the song that instantly connected with the youth. This song has a very laidback vibe to it and the beats make you want to get up and dance. When played loudly, you can be sure that this song will make you want to dance.
Let's Nacho:
No, this song isn't subtle at all about what it wants you to do. It wants you to dance and the lyrics say so. Once again from Kapoor & Songs, there's a song which you will mostly hear the DJ playing in clubs. The song has a fusion beats and is a good change from the lot.
Baby Ko Bass Pasand Hai:
Whether or not your baby likes bass, you will like this song. This is one of those songs that the entire family can get down and dance to, that being said, the song can be played to build up the tempo and in between song changes to enhance the pace.
Sau Tarah Ke:
This song is probably one of the peppiest songs on this list. The song has very fast beats – but the lyrics of the song might not be very family oriented. It is good for parties with friends or for personal dance sessions. In terms of dance quotient, this song gets a ten on ten.
High Heels Te Nache:
This song is a rendition of Honey Singh's high Heels. This version of the song has more beats to it and it is mostly played in weddings because of the quirky lyrics and the high pace beats. Yes, definitely a song you can shake you leg to.
Malhari:
If you want to dance with your guy gang, then this is the song that you should play. Malhari is everything that you love about a testosterone rich song. This song has a very Indian vibe to it, unlike the rest of the songs on this list and it should definitely be on your playlist.
Hookah Bar:
You must have heard of the song saying "Tera pyar pyar pyar hookah bar". Yes, that's the song that everyone was playing in the clubs. This song is simply based on not-so-subtle beats that will get you off the chair for sure.
Mauja hi Mauja:
Just like the Hookah Bar song, we have yet another timeless song from the movie "Jab We Met" that you simply cannot stop grooving to. This Mauja hi Mauja song is definitive of the party vibe and if you want to dance, you have to play it.
Also Read : Top 10 Wedding/ Mahila Sangeet Songs
List Of Best Top 10 latest Dancing Songs, Album Name & its Release Date
| | | |
| --- | --- | --- |
| Song Name | Album Name | Release Date |
| Abhi Toh Party Shuru Hui Hai | Khoobsurat | 2014 |
| London Thumakda | Queen | 2014 |
| Kar Gayi Chull | Kapoor & Sons | 2016 |
| Let's Nacho | Kapoor & Sons | 2016 |
| Baby Ko Bass Pasand Hai | Sultan | 2016 |
| Sau Tarah Ke | Dishoom | 2016 |
| High Heels Te Nache | Ki & Ka | 2016 |
| Malhari | Bajirao Mastani | 2015 |
| Hookah Bar | Khiladi 786 | 2012 |
| Mauja hi Mauja | Jab We Met | 2007 |
Other Articles :