Best Top 10 Bass Tracks Songs in the World
A bass song is a designed to be one that has a powerful bass tone to it. A bass note, whether it entails a deep keyboard stroke or a powerful bass guitar, is something that creates a powerful vibration. Bass songs can certainly wake anyone up or make any kind of event a little livelier.
Bass songs are memorable for many reasons:
The low tones that come from bass sounds are designed to stand out from everything else when played properly. This comes from the tones being intense when compared with the others.
Those same low sounds also help to get speakers to vibrate while the sound waves create added vibrations. This immediately gets anyone's attention when used right.
Sometimes the bass line can also create a smooth and fun vibe that creates a better beat for a song. This bass line can last throughout an entire song and create a fun feeling.
Bass songs are memorable and come in a variety of forms. This look at the ten best bass songs of all time includes some appealing songs that are very different from what you might hear in a variety of other spots.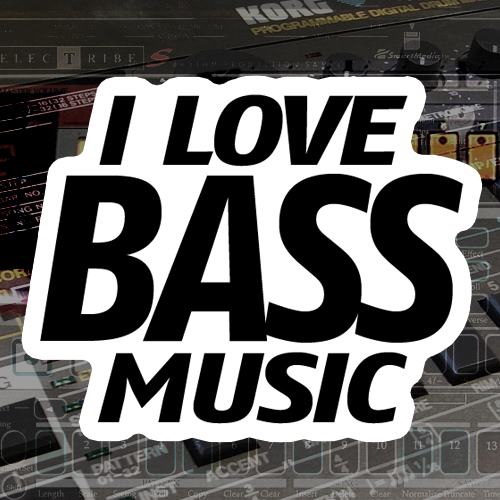 Best Top 10 Bass Songs in the World
Good Times
The bass line on this classic song from Chic is a memorable track that the Sugarhill Gang sampled a few years later. The smooth bass line is easy for anyone to dance to and has a fun vibe. Much of the memorable bass line comes from Nile Rodgers as it prepares a deep beat that moves well along the entire song.
Posse on Broadway
While Sir Mix-A-Lot couldn't quite get this song to be a second hit for him, it is still a great song that really tests anyone's speakers. The smooth bass line throughout the song has a great and intense tone that all music fans are bound to love. The relaxed nature of the line especially goes well with the fun-loving vibe that Sir Mix-A-Lot has become famous for.
Oh Yeah
Yello became a one hit wonder with this classic dance song from the 1980s that produces a deep and dense bass tone. The sound especially creates a great dance beat that has inspired many songs since. Naturally, this song has become famous for its inclusion in the movie Ferris Bueller's Day Off so it won't be surprising if people are reminded of that movie through this song.
Paul Revere
The amazing part of the great bass sound on this Beastie Boys song is that it wasn't supposed to be like it sounds. It came off of a reverse bass effect that ended up creating a deeper tune that is still very entertaining. It will give anyone's speakers a little more of a workout. This fits in well with the relaxed style of the song.
Boom Boom Pow
The Black Eyed Peas were essentially trying to test bass speakers with this song. The song's interplay between will.i.am and Fergie is mixed perfectly with a sweet bass line that keeps moving along. The intense beat will especially get anyone dancing as they hear the song.
Going Back to Cali
LL Cool J's great hip hop classic features a relaxed bass line that is very strong and intense. This is a powerful song that is surprisingly great and entertaining with a bass line that moves forward and is charged powerfully. The song remains a classic of hip hop to this day.
It's Your Thing
The Isley Brothers made this as a fun song with a good bass line that is easy to dance to. The bass can especially be accentuated on any speaker with this song as it makes any party into a sudden dance party. The powerful sound on this song is truly different from anything else.
For the Love of Money
The phased-out bass on this song from the O'Jays is a deep sound that has made this one of the most iconic songs in the group's repertoire. The song is smooth and sweet and yet it is easy for anyone to dance to. it's ironic that it is such a popular song for its smooth line as it's more about the risk of money if anything.
Billie Jean
One of Michael Jackson's most famous songs has a bass beat that moves through the song for nearly five minutes and creates a great beat to dance to. The bass guitar is a sweet and fun track that is very appealing and creates a good beat.
Sail
The last song on this list is a more recent one that certainly challenges anyone's speakers. Awolnation made Sail as not only a slow-burning rock tune but also one with an intense bass beat that could challenge any hip hop song. It especially amplifies the mood of the song.
List Of Best Top 10 Bass Songs in the World
| | | | | |
| --- | --- | --- | --- | --- |
| Song | Album | Singer | Composer | Release Date |
| Good Times | Risque | Chic | Rodgers, Edwards | 1979 |
| Posse on Broadway | Swass | Sir Mix-A-Lot | Ray | 1988 |
| Oh Yeah | Stella | Yello | Blank, Meier | 1985 |
| Paul Revere | Licensed To Ill | Beastie Boys | Horovitz, Simmons, McDaniels, Rubin | 1986 |
| Boom Boom Pow | The END | Black Eyed Peas | Adams, Pineda, Gomez, Ferguson | 2009 |
| Going Back To Cali | Less Than Zero | LL Cool  J | Rubin, Smith | 1988 |
| It's Your Thing | It's Our Thing | Isley Brothers | Ro. Isley, O. Isley, Ru. Isley | 1969 |
| For the Love of Money | Ship Ahoy | The O'Jays | Gamble, Huff, Jackson | 1973 |
| Billie Jean | Thriller | Michael Jackson | Jackson | 1983 |
| Sail | Monolithic Symphony | Awolnation | Bruno | 2010 |
Other