Best Top 10 Alternative Songs of All Time In World
What makes alternative rock what it is like? It is clear that alternative rock became big in the 1980s and then exploded into the mainstream in the 1990s. The genre is still very popular to this day in all parts of the world.
There are many things about alternative rock that make it stand out:
This music takes in some strong influences from the punk rock movement of the 1970s. That is, it is grittier and has a harder edge than what most convention rock acts are like.
It is also against the mainstream and commercial ideals for the most part. While many artists can hit it big with their music, they always aim to think for themselves.
The genre doesn't have much influence from pop either. It goes on with its own style of sound that is independent from what popular music trends try and suggest.
Alternative rock is still popular as many artists release music and tour around the world all the time. But there are some alternative rock songs that have stood the test of time over the years. This is a look at the ten best alternative rock songs to have ever been released.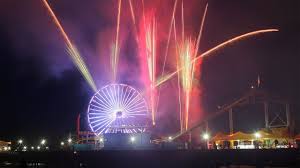 Best Top 10 Alternative Songs of All Time In World
Creep
Radiohead has long been heralded as one of the top acts in the worlds of alternative and progressive music. Their anthem creep is famous for its timeless message about trying to fit in. The powerful vocals of Thom Yorke make this song a classic.
Seven Nation Army
Jack and Meg White of the White Stripes created this song with a simple beat and gritty guitar sound. The raw drums and Jack White's intense vocals especially make this memorable. It has become a staple at many sporting events to this day.
Loser
Alternative rock is known to work alongside many other genres of music. In the case of this song from Beck, it combines folk and rap quite well. The ambiguous nature of the song's lyrics especially makes it emblematic of what makes alternative music so unique.
Wonderwall
Anyone who has tried to play an acoustic guitar has probably tried to play Noel Gallagher's guitar part from the beginning of this song. In addition to having a memorable guitar part, the song itself has amazingly memorable and personal lyrics about love and introspection. The soulful nature of the song and honesty from singer Liam Gallagher make this an iconic classic.
Smells Like Teen Spirit
Could the world of alternative music be listed as being pre-Nevermind and post-Nevermind? Nirvana's iconic album shaped a generation of grunge and alternative music. This leadoff song from that album features the edgy and gritty sound that has carried alternative rock music forward over the years. It also made lead singer Kurt Cobain into a symbol of the genre in spite of him not being comfortable with that label.
Mr. Brightside
In the 2000s, alternative rock took more of an electronic vibe. The Killers is one great example of an alternative band that took advantage of this and showed that electronic sounds fit in perfectly with alternative music. Mr. Brightside is a soaring and powerful anthem that brings it all forward. Brandon Flowers' keyboards and vocals are among the most memorable in the genre's history.
1979
The Smashing Pumpkins have been credited as being a band emblematic of the apathy and carefree nature of many fans of alternative music in the 1990s. Their song 1979 is symbolic of this as Billy Corgan sings about living life for today and not caring about anything else. The mellow vibe of the song is a particularly memorable part.
Basket Case
The influence of punk on alternative rock became more visible in the middle part of the 1990s when many punk bands burst out into the mainstream. Green Day was the head of the movement and this song of theirs is symbolic of the punk movement. It especially showcases the manic nature of punk music.
Welcome To the Black Parade
The emo movement in alternative rock especially became important to the genre over time. My Chemical Romance was one bad that was key to this evolution in alternative rock. The bombastic and thrilling sounds of this evoke memories of Queen. Mikey Way's lyrics about loss and growing up are especially personal and reflect the honesty of this part of music.
Feel Good Inc.
The experimental nature of alternative rock is always on hand as many artists work to create songs that aren't like anything in the mainstream. This track by Gorillaz is the best example of such a song. It features influences from everything from folk to electronic to hip hop alike. The band even got rap group De La Soul to take part in the song as it shows just how flexible alternative rock is.
List Of Best Top 10 Alternative Songs of All Time In World
| | | | | |
| --- | --- | --- | --- | --- |
| Song | Album | Singer | Composer | Release Date |
| Creep | Pablo Honey | Radiohead | Yorke, Greenwood, Hazlewood | 1992 |
| Seven Nation Army | Elephant | The White Stripes | J. White | 2003 |
| Loser | Mellow Gold | Beck | Hansen | 1993 |
| Wonderwall | (What's the Story) Morning Glory | Oasis | N. Gallagher | 1995 |
| Smells Like Teen Spirit | Nevermind | Nirvana | Cobain, Grohl, Novoselic | 1991 |
| Mr. Brightside | Hot Fuss | The Killers | Flowers, Keuning | 2004 |
| 1979 | Mellon Collie and the Infinite Sadness | Smashing Pumpkins | Corgan | 1995 |
| Basket Case | Dookie | Green Day | Armstrong | 1994 |
| Welcome To the Black Parade | The Black Parade | My Chemical Romance | M. Way, G. Way, Iero, Toro, Bryar, | 2006 |
| Feel Good Inc. | Demon Days | Gorillaz | Albarn, Burton, Jolicoeur | 2005 |
Other